Click Here to Select This Franchise Opportunity
Liquid Capital Required:
$30,000
With protected territories, outstanding support, and a proven marketing strategy, Steel Coated Floors will have you waking up each day stoked to eat a bowl of nails, and get to work. Startup costs are as low as $34,000.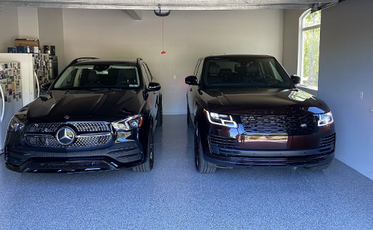 Why Steel Coated Floors?
Steel Coated Epoxy Floors is the best value available as a 100% Waterproof, 100% seamless lifetime guaranteed coating. Our product is smooth enough to mop while textured enough to walk safely when wet.
Sure, you can find a cheaper price out there but the peace of mind of having a floor coating that's guaranteed for life is worth it. Many of the floors we do are failed coatings from the other guys.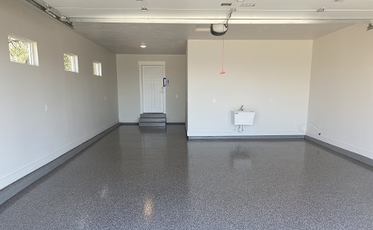 Don't make that mistake! Get it right and guaranteed the first time.
With our proven process and lifetime guarantee, you won't have to worry about what gets all over the floor. You're covered! It's time to do something that will echo into eternity.
STRENGTH THAT MATCHES YOUR HORSEPOWER
Worried that your floors won't meet the demands of your truck? Our steel coated epoxy floors are up to the challenge!
TAKE BACK YOUR GARAGE
The enhanced appearance of our steel coated epoxy floors ensures that you will have a garage you will be proud to spend time in!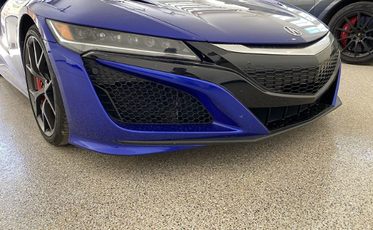 Become a Steel Coated Epoxy Floors Partner
We can have you in business in as little as 30 days. Our average job is $5,400, so you do the math. The potential is almost as big as your biceps.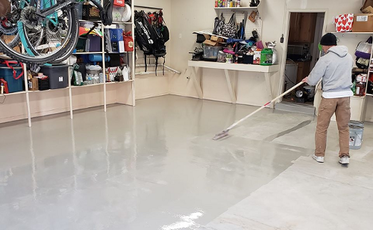 LET'S DO THIS!
Did you know that Americans spend over $300 billion each year on remodeling and home upgrades?
Did you know that 89% of homeowners are unsatisfied with their garage? Eighty-Nine Percent!
Did you know that CNBC reported that in 2018, the number one return on a home upgrade investment was in the garage?
THE BREAKDOWN:
30+ Years of Experience
5,000+ Completed Jobs
Lifetime Guarantee
10 states served
These are the opportunities that a Steel Coated Epoxy Floors franchise offers you as a franchisee. You will continually make homeowners wonder how they ever went this long without epoxy coating everything in their life (trust me, people are weird).
Steel Coated Floors has low start-up costs, protected territories (300,000+ population), marketing, operations support, and a product that is the best in the industry. Franchisees get "on the job training" and "real-time" support. Few employees, HUGE margins, and no retail space. Be in business in as little as 30 days!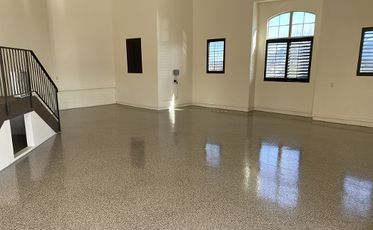 THE STEEL COATED FLOORS PROCESS
Most companies doing epoxy flooring do it as an ancillary business.
At Steel Coated Floors, floors and bicep curls are all we do, and we're the best at it! Customers love knowing that this isn't just a weekend gig, but that our business is floors.
Since floors (and biceps) are all we do, we don't cut any corners with the process. Where other companies may just wash the floor with an etching scrub, we grind every floor to ensure we start with the ideal surface. Our product goes on thick and our clear coat adds an additional level of strength and protection.
The result of our extra muscle is a floor that will truly last for decades. Customers can feel the difference of a Steel Coated Floor! The Steel Coated Floors Guarantee is second to none. Your clients have the piece of mind that if they ever have an issue with their floor, they have a national brand backing the guarantee.