Click Here to Select This Franchise Opportunity
Liquid Capital Required:
$50,000

The home inspection process is a review of the major systems of the home to provide a report on its current physical condition. Ultimately, the purpose of the inspection is to help buyers make an informed decision when purchasing a home. Home and property inspection franchisees are trained and certified to industry standards. Our franchise owners typically start as owner operators, working from home until they develop their business to a level where they need an office space. There are opportunities for executive level ownership as well.
A property inspection franchise with Morrison Plus offers you a great gateway to start and own your own business while pursuing a successful career. With our low cost of entry and proven success model you'll be up running your own franchise in no time!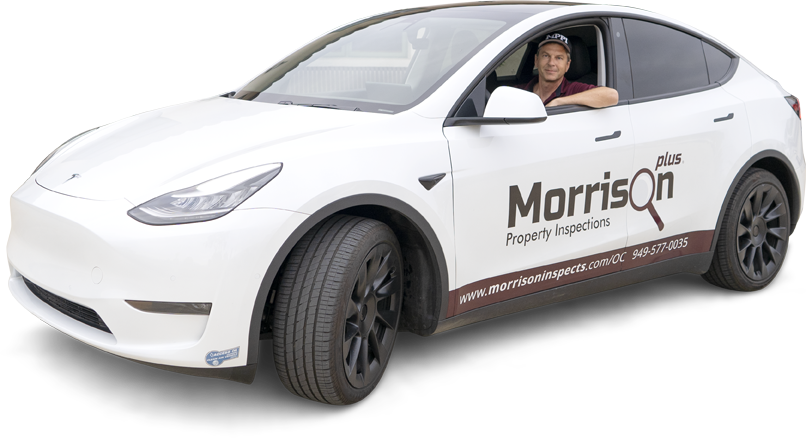 Watch Our Intro Video
To see why franchising with Morrison Plus is a great opportunity for you, please watch this brief video from our founder, Duane Morrison, to see how Morrison Plus Franchising can help you kick start your business and meet and exceed your franchising goals!
About the Business
The property inspection business is a vital function performed when someone is buying or selling a property. Therefore the purpose of the property inspection is to help the buyer make an informed buying decision.
Home inspectors are generalists, making recommendations based on the conditions observed during the inspection. For example, an inspector may suggest repair for a loose door knob or recommend further evaluation of a foundation due to cracks.
The field survey typically takes 2 to 3 hours onsite, during which we perform a visual inspection and provide a verbal review to the client. We will generate and deliver a detailed report shortly following.
All homes are uniquely different, offering new and challenging experiences each day in the property inspection business.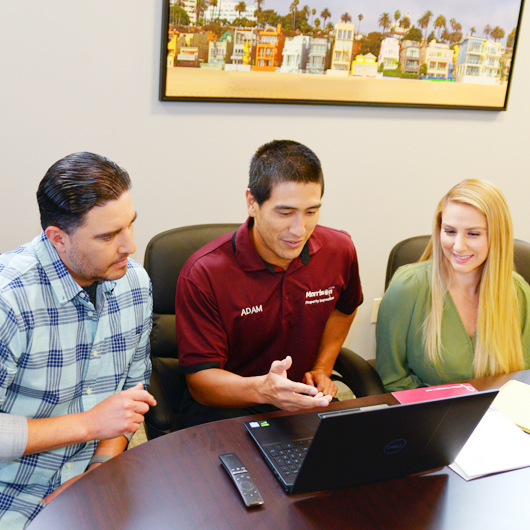 The Marketplace
Once skilled in performing home inspections, opportunities for additional sources of revenue will present themselves. When Morrison Plus Property Inspections was first founded, it was Morrison Home Inspections. As we expanded, we changed our name to Morrison Property Inspections due to the increase in volume of commercial inspections, as well as additional services. As a result of recognizing the profitability and expanding the types of services offered, this became a natural progression within our industry.
The range of inspections we now provide:
- Home Buying Inspections
- Home Listing Inspections
- Apartment Building Inspections
- Commercial Building Inspections
- Relocation Inspections
- Video Sewer Inspections
- Pool and Spa Inspections
- Chimney Inspections
- Thermal Inspections
- Mold & Indoor Air Quality Testing
- Move In/Move-Out Inspections
- Drone
- Sprinkler
- Radon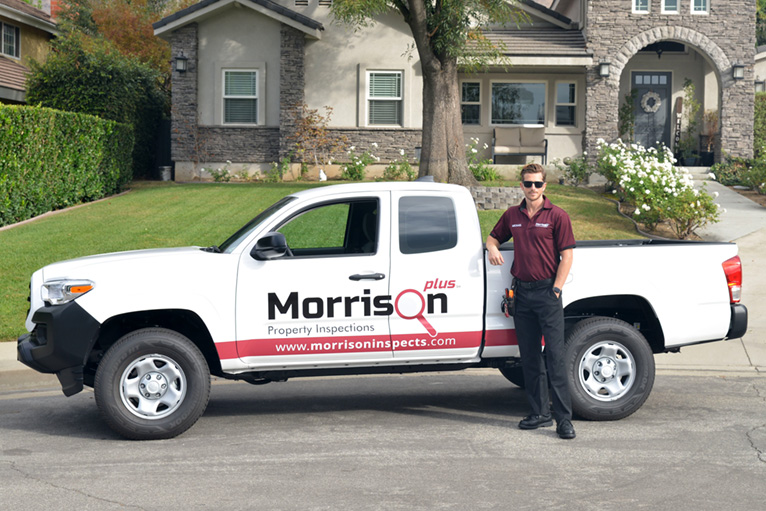 Why Morrison
Franchising with Morrison Plus is a great way to earn financial independence. With freedom to work from home and the opportunity to be a multi-inspector firm, you have the best of both worlds.
Why Franchise with Morrison Plus?
With one of the lowest possible costs to entry, our world class training and support system fast tracks you and your business to achieve success.
Low Cost to Entry
Unlike other industries, the cost to become a property inspector franchise owner with Morrison Plus is relatively low. It cost less to enter into a franchise than the cost of your average mid size sedan.
We Get You Up-to-Speed
We make it easier than ever to become a franchisee with Morrison Plus. Our training academy assists you to become an inspector, give you back-office training, sales, marketing support, and consultative services to help maximize your chance of a successful venture as a business owner/operator.
Need Financing? We'll Point You in the Right Direction
If you have trouble finding the initial capital, but have good standing in credit, you can apply for a loan from the U.S. Small Business Administration to help with your dream of starting your own business. At Morrison Plus Franchising, we want you to succeed, and we'll point you in the right direction.