Click Here to Select This Franchise Opportunity
Liquid Capital Required:
$75,000

About Us
Image One USA is a premiere leader in the commercial cleaning business, one of the fastest growing service industries in the United States. By establishing a franchise model formed on transparency, affiliate support and training, top-notch customer service support and by embracing cutting-edge cleaning technologies, Image One has quickly established a faithful clientele-base across all 100 of its locations.
Not only are Image One's clients satisfied, but its franchise affiliates have dubbed the company one of the top 200 franchises in the country. In a 2015 Franchise Business Review survey measuring franchisee satisfaction, Image One received high ratings across all categories, including a 4.3 out of a possible 5 rating in "Core Values."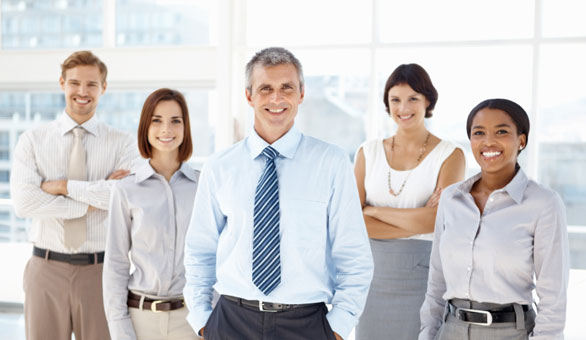 Our Industry
That ranking is a valuable advantage as Image One continues to jockey for a position at the top of an increasingly competitive industry. It is predicted that cleaning services will experience a five percent growth rate between 2008 and 2018 — growth that will be largely due to a boom in the healthcare industry.
Franchises in the cleaning industry mostly fit into one of three categories: cleaning and janitorial services, carpet and upholstery cleaning services, and dry cleaning and laundry services. In 2010 there were about 50,000 cleaning services operating in the United States, which brought in about 90 percent of the overall cleaning revenue. Cleaning services include general services like trash pickup and floor polishing, and also include more specialized services like window washing.
Be Your Own Boss Today!
Franchise opportunities for Image One are currently being offered throughout the Midwest, with established locations in Illinois, Ohio, Tennessee and Michigan. As the franchise network continues to grow, target markets are also expected to expand, meaning more opportunities for investment in this ever-growing industry. Image One offers the franchise opportunity to motivated individuals who want to be a part of a superior commercial cleaning franchise. Image One USA is looking for business partners who can focus their attention on customer satisfaction and providing quality service to clients in a variety of commercial markets.
Image One is committed to providing quality service to all commercial clients, as well as supporting franchisees. From start to finish, the company focuses on each detail to ensure clients and partners alike are satisfied with the work of Image One.
Image One franchisees work for themselves in a unique relationship with Image One. The parent company provides them with customer support for their business, ongoing training, along with billing assistance, equipment and insurance coverage. Image One has more than 80 commercial cleaning franchise locations in the Chicago land area, and is quickly expanding throughout the entire Midwest.