Click Here to Select This Franchise Opportunity
Liquid Capital Required:
$80,000
Klappenberger and Son Painting & Handyman is now offering franchises to qualified, serious, prospective owner/operators!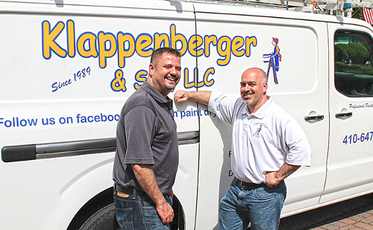 Whether you just want to make sure your home looks its best, or you're a property manager in charge of multiple locations, Klappenberger and Son offers a full range of professional painting and handyman services. We do both residential and commercial painting (interior and exterior), home repairs, custom carpentry, and even aspects of preservation for historic buildings!

Why Choose a Klappenberger and Son Painting & Handyman Franchise?
What's the secret sauce? Klappenberger and Son is the only painting company that has training videos for everyone. Whether you are an owner, estimator, or painter, everyone is following the same process. When a customer asks about the time, process, and products we will all be singing from the same hymn book.
What Separates us from the Competition:
Our territories average 500,000 people which is up to 3 x's bigger then many of our competitors like 5 Star and Certapro.
Top territories are still available
Franchise fee is discounted 25% for Veterans.
Training last 6 weeks not 2 weeks like our competitors.
Klappenberger & Son has 30 years experience and the founder of the company is ready to train you how to have your successful painting and handyman company.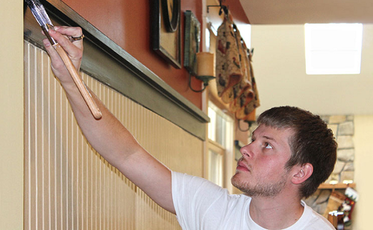 What Does the Secret Sauce Make?
Satisfied Customers: In 2014, a third party review company found that 96% of our customers would use us again as well as refer us to a friend.
Consistency: When everyone is following the same process, problems just disappear.
Improved Margins: Using the best products, plus the best process, plus having an educated and trained staff equals better margins, and happier customers!
Operations
Owning and growing your own business has never been easier.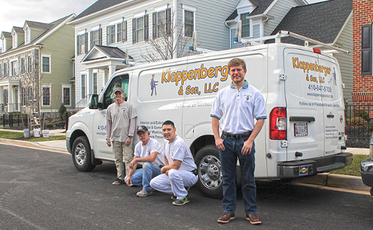 Step-by-Step Opening Guide: Part of our unique training is to assist and train you to have the phone ringing from day one. Our marketing and advertising strategies will get your phone ringing without busting your budget, and let you grow at your own chosen speed.
Large Territories Granted: Our territories start at 350,000 and can go as high as 500,000. They are 3-10 times larger (Certa Pro is 30,000 territory).
Cloud Based Customer Management System: Easy to use and complete online access from your phone or tablet
Sales Script: We know exactly how to turn proposals into jobs. We will provide and train you on how to give the customer confidence that your services will meet and exceed their expectations.
Not All Jobs Are Created Equal: We will show you how to maximize profits and avoid pitfalls. We'll help you to market your business where the profit margins are the highest.
Our Comprehensive Training
Initial training is 6 weeks vs. 2 weeks with other brands.
One-on-One Training with Founder David Klappenberger
Online Training Videos for You and Your Painters
Comprehensive Marketing Plan
Quickbooks, Scheduling, and Estimating Training
Additional territories and area development opportunities available for qualified candidates.
Let's Grow a Business Together!
If you are all about quality work and genuinely interested in discussing the possibility of building and running your very own Klappenberger and Son Painting & Handyman franchise, please fill-out the form today.