Click Here to Select This Franchise Opportunity
Liquid Capital Required:
$150,000
INVEST IN THE FUTURE!
Quality. Research-Rich. Progressive.
At Safari Kid, we recognize every child is different. Our unique method incorporates eclectic teaching strategies to reach all learners. Our ability-based program celebrates differences and is designed to meet every child's individual needs. Our goal is to help each child develop to their full and unique potential with confidence and positive self-esteem.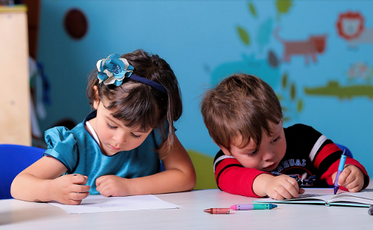 Why Safari Kid?
Embedded within Safari Kid's DNA is both a heartfelt commitment to fostering strong relationships between staff members, parents, and students and our ability to build bridges between nurturing care and effective education.
Part of how we do this is by investing in qualified researchers.
We understand that the early years of a child's life are a critical time for brain development, and our ever-evolving, progressive curriculum reflects the earnest accountability we feel in ultimately creating a better future for our children, one in which they will not just feel loved, but for which they will thrive.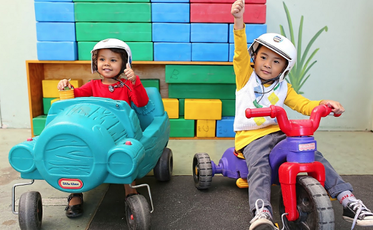 Consider this. Safari Kid:
Will allow you to build financial freedom and the lifestyle that you want
Is a no-hassle, formulary business with a customized proprietary curriculum
Offers comprehensive support and training from a team of experienced professionals in the field of early childhood development
Has 50+ locations worldwide and growing
Benefits from United States being a 75B+ industry between the childcare and afterschool industry combined
Boasts a franchise program which offers healthy EBITDA supported by multiple revenue streams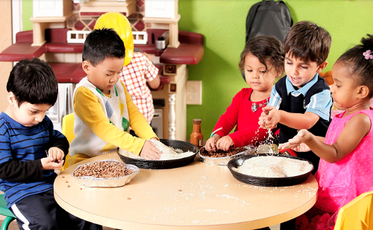 WHAT SETS SAFARI KID APART?
Safari Kid is a lifestyle business operating Monday–Friday, 8 to 5. Today's busy dual-income families are always on the go. Often they spend their hard-earned money on daycare facilities and nannies with no added value.
Compare that with Safari Kid's eclectic philosophy of child care, which focuses on overall emotional and social well-being as well as the goal of stimulating healthy brain development. By selecting the best components of the Reggio Emilia and Montessori methods, the proprietary Safari Kid preschool curriculum and state-of-the-art environment was carefully developed.
Rather than focusing solely on their age, each child's learning experience is determined by their unique abilities and skill sets. This allows each student to reach their full potential at their own pace.
Safari Kid not only provides preschool programs that encourage lifelong learning. We also offer enrichment in the form of after-school programs for children in kindergarten through 8th grade. Our summer camps combine academics with sports, learning new skills, and a lot of heart-healthy and wholesome fun!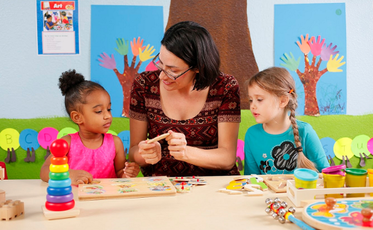 Safari Kid Considers the Whole Child
We focus on academic, social, emotional, and physical development.
Children are encouraged to learn through play.
Children learn to identify their emotions, develop healthy self-esteem, and express feelings.
Semi-structured days allow for exploration of space, socialization, and development of language skills.
TRAINING & SUPPORT 100+ HOURS
Comprehensive role based training for Owners, Directors and Teachers.
Initial and continuous onsite and virtual ongoing quarterly training.
Teachers are supported with ongoing training due to our progressive curriculum, which changes with the latest educational research.
Initial opening sales and marketing training and support.
Permit/License, design and higher efficiency training and support.
Ongoing compliance, best practices training and support.
Ideal Candidate
Although an owner-operated Safari Kid is ideal, semi-absentee or absentee owners have also proven to be successful.
Safari Kid owners should be savvy enough to discern when their presence is needed and when they can leave the bulk of responsibilities to a strong Director/Site Supervisor.
HERE ARE SOME TRAITS OF A STRONG SAFARI KID FRANCHISE OWNER:
Risk taking ability
Appetite to invest $200,000 – $1,000,000
Prior business or 5+ years of leadership experience (preferred)
Passion for early childhood development and contributing to community
Problem solving ability
Business acumen
Excellent communication skills
Sales and Marketing experience is a plus
Prior experience in education industry is a plus
Safari Kid Financial Data
The following financial information was provided by Safari Kid to give you more information about the costs associated with a Safari Kid opportunity.
MINIMUM CASH REQUIRED: $150,000
FRANCHISE FEE: $70,000 + 30000 (Pre-opening fees)
TOTAL INVESTMENT RANGE: $200,000 -$1,000,000
NET WORTH REQUIRED: $750,000