Click Here to Select This Franchise Opportunity
Liquid Capital Required:
$55,650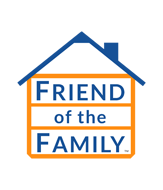 FRIEND OF THE FAMILY FRANCHISE BUSINESS OPPORTUNITY
ABOUT US
Friend of the Family is a relocation management business model that provides a variety of move related project management services for individuals and families that are going through transitions such as moving, downsizing, organizing de-cluttering or distributing their belongings to family or charities.
Friend of the Family is a proud member of the National Association of Senior Move Managers (NASMM). We are committed to providing our valuable clients with the absolute highest level of service. Moving can be a very stressful time and our Senior Move Managers are specially trained to reduce the stress and ensure smooth transitions.
Friend of the Family franchising offers:
A proven concept
Full support across the board – including leadership development, operations, marketing, finance and technology
Support and ongoing training for you and your staff
Fast set-up and low running costs.
WHY CHOOSE FRIEND OF THE FAMILY?
Friend of the Family offers all of the good elements of franchising with none of the negatives:
Home-based, low-investment business
Low overhead and small staff
Flexible schedule and business model
No long-term contract
"Leave Anytime" guarantee
100% financing option
No minimum royalty.
TRAINING AND SUPPORT
Our number one goal is to build a thriving franchise owner community. We achieve this with our robust training and support program, systems and tools. We begin with our initial franchise training at our Colorado based franchise headquarters. Ongoing training classes will be hosted throughout the year via live webinars, conference calls and online classes.
Our cloud based business management and communications platform enables our support team to communicate and provide resources in real time so our franchise owners can concentrate on building their businesses. Our ongoing support program offers business building assistance in all areas of your business development:
Leadership
Marketing
Finance
Operations
Technology
We also post marketing and promotional materials for ongoing membership growth as well as other resources. Supporting our franchise owners is the backbone of our success and we look forward to working with you throughout the lifecycle of your business.